Naples, Florida In Top 10 List - Best Beach Town for Christmas
It came as no surprise when I discovered that Naples, Florida made the Top 10 Beach Town for Christmas by Coastal Living a few years ago and holds the title as the #1 Best Beach Town to Live by Wallethub (2020). Naples delivers an unique holiday experience with an out of ordinary backdrop (climate and tropical landscape), all of which magnifies the festive feeling (in shorts and flip flops!). I thought I would share the reasons why my family thinks Naples is the best beach town for the holidays.
Unparalleled Holiday Experience
I do not know about you, but our family loves nothing more than a good fireworks show, the most spectacular of which is displayed in Naples every year at New Year's over the Naples Pier in downtown Naples. Couple that with the Naples Botanical Garden 'Night Lights In The Garden' show, the unparalleled Christmas decorations set against a tropical backdrop and warm weather, and you'll understand why we love Naples as much as we do! For more suggestions on holiday events, take a look at our Spending the Holidays in Naples, Florida blog post.
We Can Build a Snowman Out of Sand!
A twist on the conventional snowman is offered by Naples' snowman made out of sand! This may not be how your child has grown up making snowmen, but trust me, it is way better. Kids can play with his own fictional character for hours without you worrying about him catching a cold. Make your way to the beach to enjoy the perfect warm holiday that will surely satisfy all your vitamin D needs for the rest of the winter!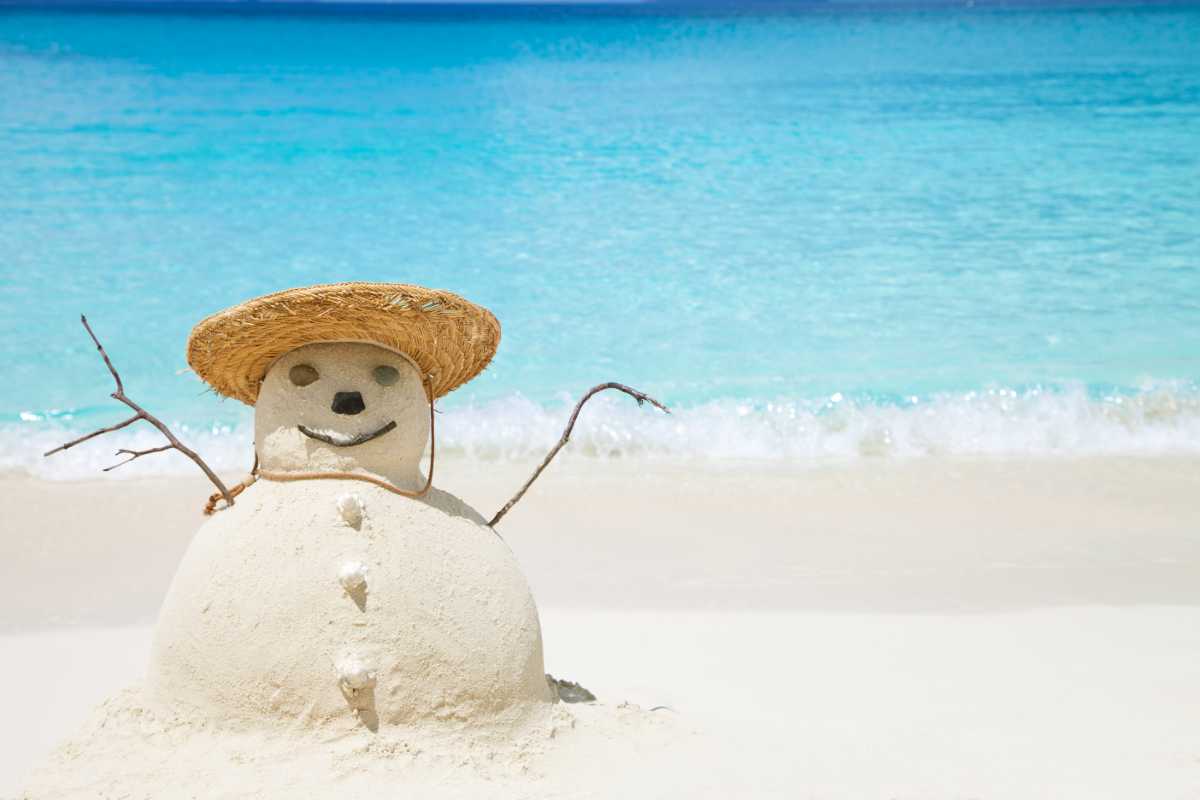 Teddy Bear Tea at the Ritz-Carlton
Teddy bears galore, aromatic teas and hot chocolate, a giant life-size gingerbread house, real Elves, storytellers and Mr. and Mrs. Claus makes this a tradition your kids will always remember. To top it off, it's held at the Ritz-Carlton, which is decorated top to bottom. Limited reservations sell out every year so if this sounds like something you would like to do with your family, start looking for the announcements in November...
You Still Get To Enjoy the Snow
If you like the idea of snow, do not worry about missing out in Naples. Third Street South's Celebration of Lights is special in its own way as visitors get to witness snow falling from lanterns for 2 hours a night (just make sure you don't park your convertible car on any of the street corners, I've seen it happen!). To accompany snow, the evening will have music, carolers, and just about everything to make it seem like Christmas.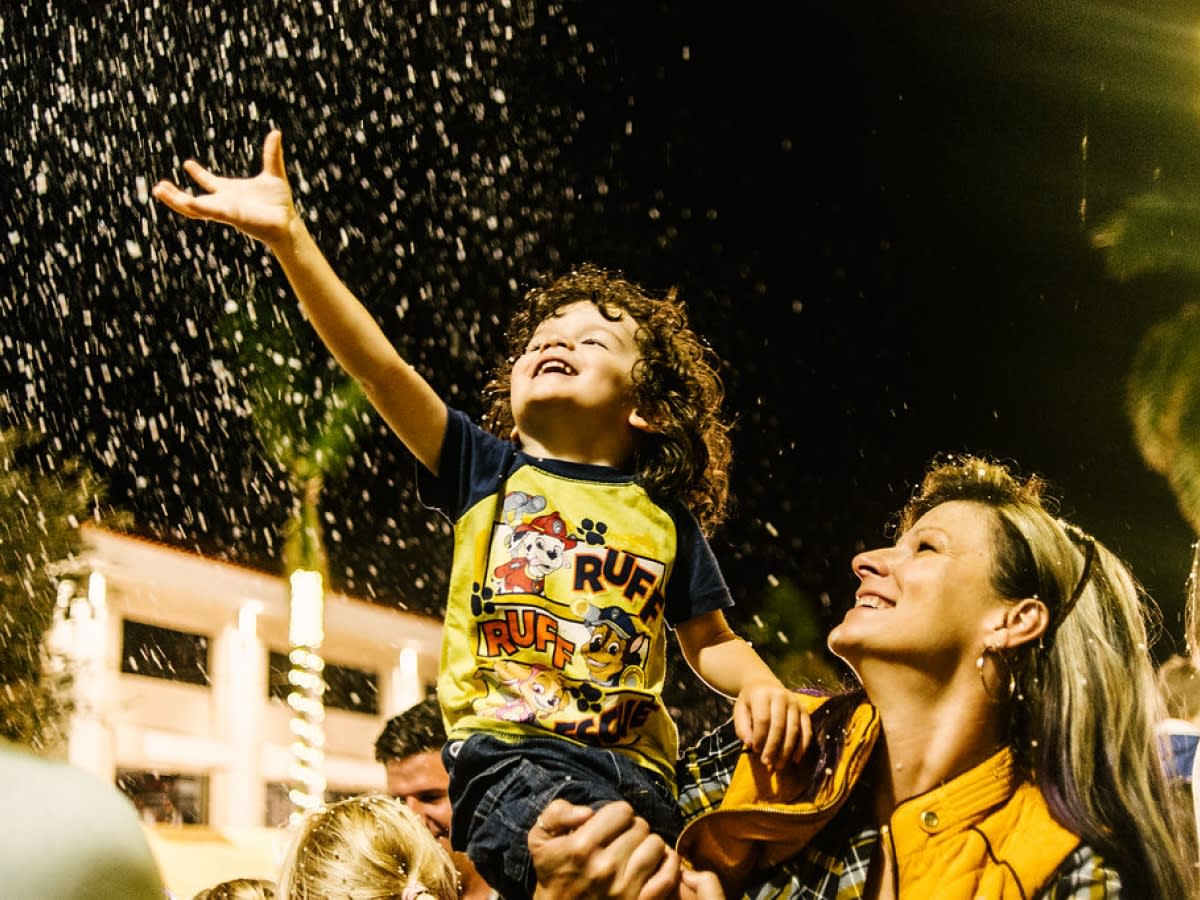 Source: www.paradisecoast.com
Holiday Nights at Edison Ford
If there is anyone who knows how to celebrate Christmas, it is the Edison and Ford Winter Estates, where some of the largest banyan trees in Southwest Florida reside. Visitors from all over are invited to feast their eyes on a spectacular display of thousands of lights and Christmas decorations all over the estates, the most popular of these sights is the animated tree.
Christmas Boat Parade on Naples Bay
Among the most popular tourist attractions is an annual boat parade, it is a sight to behold. Boaters show their dedication by decorating their vessels in colorful lights and Christmas decorations just for you! Seeing the reflection of this sparkling parade in the clear waters underneath is a surreal experience, one that everyone must experience at least once in their lifetime.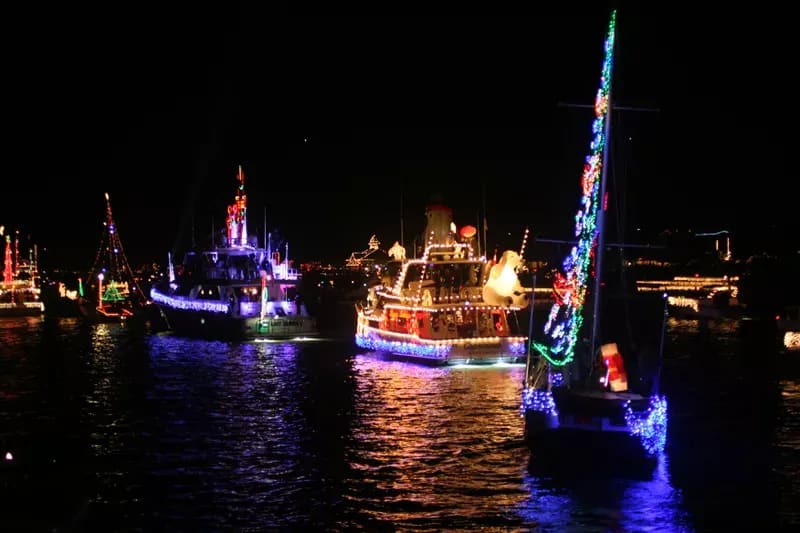 Candlelight Carols at Cambier Park
A thing of the past, yet treasured my many. Peaceful caroling in a warm and intimate setting at Cambier Park with food trucks and refreshment...is on the calendar for our family every December. We just sit back and relax, and let the peaceful evening unfold.
Christmas Day on the Beach
Naples and Southwest Florida may not offer a snowy white holiday season like Colorado or Maine, both states where my wife and I have family, but it's hard to argue against spending time at the beach with those who you love on Christmas Day. We have altered our holiday experience, feasting and opening presents Christmas Eve and Christmas morning - just so we can take the glorious sunshine at the beach. It feels strange at first but Christmas on the beach really takes hold and soon becomes the tradition!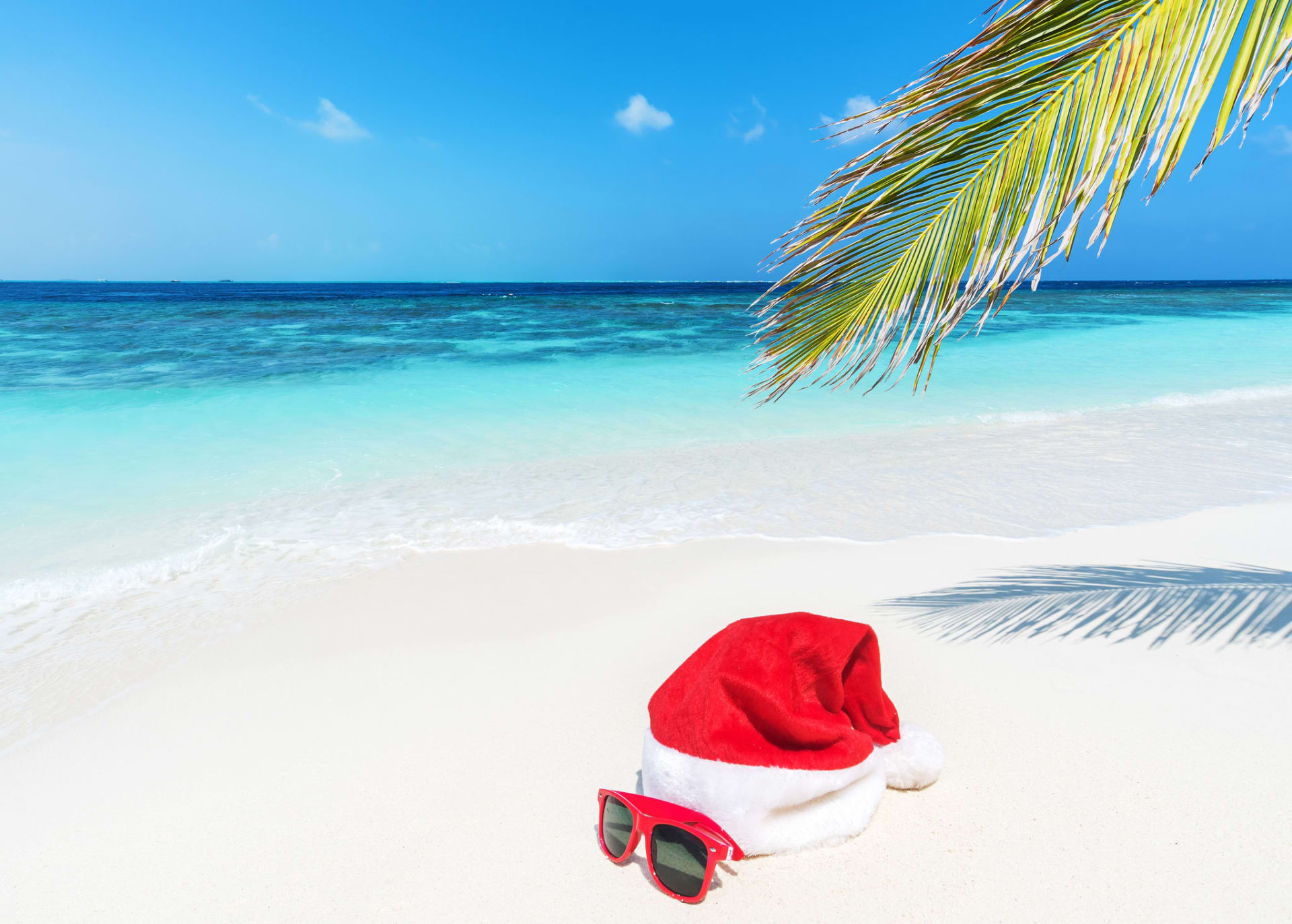 If you liked our list of things that make Naples an unforgettable holiday experience - and contributes to the many reasons Coastal Living voted Naples in the Top 10 Best Beach Town for Christmas - make sure you plan to come to Naples for the holidays early! Matt Brown Real Estate can help you with all your housing needs, whether you are looking for luxury homes for sale in Grey Oaks or real estate in Moorings, Matt Brown Realtor has 17+ years of experience to help you with all your Naples and Southwest Florida real estate needs. Please reach out, one call can help you find the direction you are looking for. Matt Brown can be reached at (239) 580.8864 or matt.brown@raveis.com.