Welcome to Park Shore
Tropical Hideaway With A Lot To Offer
Park Shore is a luxury waterfront neighborhood nestled between Pelican Bay and Moorings, covering a little under two miles of beachfront. It represents one of the most ambitious civil engineering and development projects in the state of Florida. With pristine beaches and endless opportunities for ocean walks, the Park Shore neighborhood in Naples is the perfect location for someone interested in a relaxing Florida lifestyle. No matter what type of home you are looking for, you can find beautiful beachfront condominums overlooking the Gulf of Mexico, low-rise condos off the water and luxury newly constructed homes throughout at Park Shore.
Park Shore Real Estate Highlights
Park Shore Naples was developed in the 1960s, along Park Shore Drive, Gulf Shore Boulevard, Crayton Road and out to 41/Tamiami Trail. Properties in Park Shore start at $200,000 for a quaint one bedroom condominium and top off around 8 million dollars. Square footage in Park Shore ranges from 800 square feet to over 8,000 square feet for a gorgeous and luxurious penthouse with stunning turquoise water views. Whether purchasing a quaint cottage home or gulf front single family estate home, Park Shore is a wonderful place to raise a family, work, and enjoy all that Naples has to offer its residents!
The Park Shore neighborhood is approximately 1.5 square miles located directly south of Pelican Bay, north of the Moorings and between the Gulf of Mexico and US 41.
There are 4,791 residences in Park Shore (806 single family homes and 3,985 condominiums)
74 single family homes sold in Park Shore in 2020 at an average of $2,398,736 ($689 per square foot), an average size of 3,144 square feet and an average lot size of 0.29 acres.
232 condominiums sold in Park Shore in 2020 at an average of $1,392,347 ($559 per square foot) and an average of 2,141 square feet.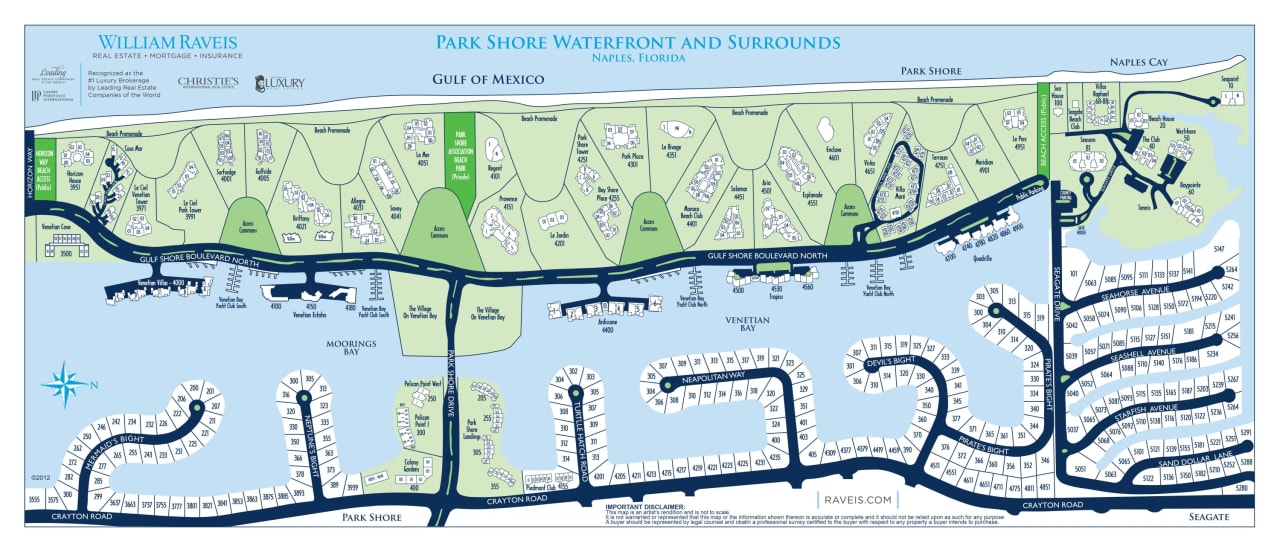 Schooling
Naples has an excellent reputation for its education department, with the from the Florida Department of Education three years running. As of 2020, there are 54,000+ students and 90+ public and private schools throughout Naples with a wide choice of both public and private schools around Park Shore neighborhood, including:
Public:
Private:
Visit for more options and information.