Welcome to Old Naples
Naples Central For Everything Luxury
From the beautiful beaches to shopping and restaurants on Third Street South or Fifth Avenue South, Old Naples is a highly desired luxury Naples neighborhood in Downtown Naples. Sought out by many because of its central location and walkable landscape, people can always be found walking, biking, grabbing a coffee, or coming back from lunch. Old Naples early history gives way for mature landscaping, beautiful lots and homes, and classic Naples estates.
What Makes Old Naples Stand Out
Exceptional architecture has something for every taste. With historic beach cottages dating back to the early 1900s, quaint condos, to the very best in locally designed homes.
Pristine white beaches renowned for their cleanliness and natural beauty steal the show as scenic Gulf of Mexico sunsets aren't obstructed by hi-rise condo buildings. Voted the best all-around beach in America by the Travel Channel, Old Naples' fabulous 1.75 mile-long stretch of beach has 20 public access points for your convenience.
A world-class retail and dining experience. With boutique clothing stores, exquisite gift shops, superb restaurants, and art galleries, you won't be short of entertainment between Fifth Avenue South and Third Street South. Living in Old Naples, a short walk or scenic bike ride will take you through the beautifully landscaped homes of Old Naples.
Naples was ranked No. 1 Small Arts Town in America by John Villani in his book '100 Best Art Towns in America'. From regular exhibitions to art stores and galleries, if you love art, you'll love living close to all the action in downtown Naples. To know historical facts about Old Naples visit this .
Easily Walkable. Unlike some neighborhoods that seem to sprawl on forever, Old Naples is a fairly compact neighborhood that is easy to get around on foot or bicycle. In just a few minutes, you can stroll to the beach, walk to the downtown Naples action or pick up a game of tennis at the Arthur L. Allen Tennis Center. You will never be far from the amenities you need.
Old Naples Neighborhood Real Estate Highlights
Stretching 1.75 miles along the coast and 0.75 miles from US 41 to the beach, Old Naples covers 1.5 square miles and includes approximately 2,850 residences (1,100 single-family homes and 1,750 condominiums). Contact Matt Brown to find beach houses, condos & luxury homes for sale in Old Naples, FL.
99 single-family homes sold in Old Naples in 2020 at an average price of $4,185,116 ($1,097 per square foot), an average size of 3,847 square feet, and an average lot size of 0.27 acres.
142 condominiums sold in Old Naples in 2020 at an average price of $964,726 ($582 per square foot) and an average size of 1,547 square feet.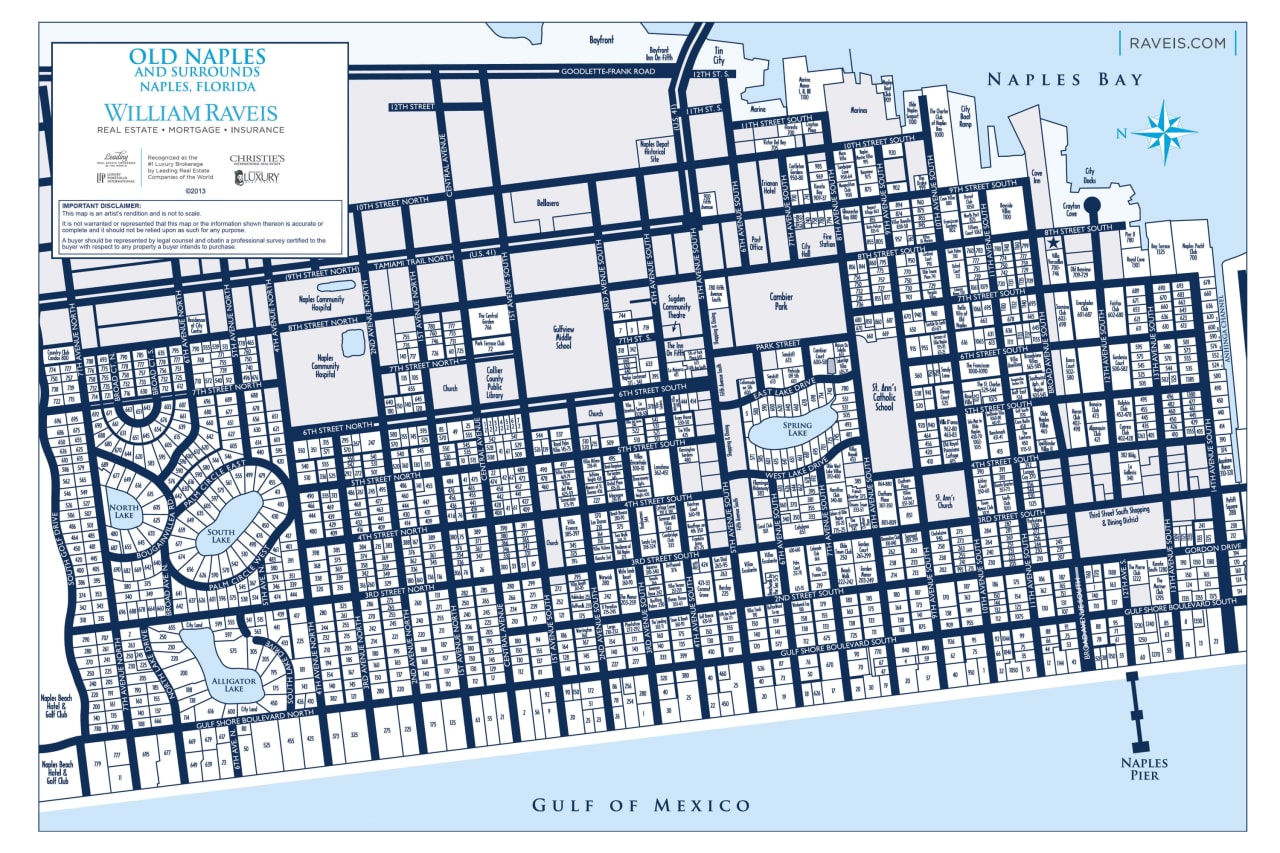 Dining, Entertainment and Shopping
Naples' Old Naples neighborhood is famous for its incredible dining and retail experiences, with exceptional stores and eateries. If you are a foodie, highlights on include the fabulous , , , and . keeps the standard equally high, with award-winning chefs and incredible dining experiences. There are options for every taste, but highlights include , , and . If you adventure a bit further, there are many dining options at Crayton Cove, where , , and all have something unique to make your evening a special one.
Similar to downtown Naples dining, shopping at both and are equally impressive. Walking along both downtown streets, you will be drawn to unique boutiques, cute gift shops, and more. And while you venture, there are plenty of pick-me-up local options we recommend trying; , , , and all get my business frequently.
The arts are well represented in Naples with a variety of venues, including , who deliver both indoor and outdoor events, and , which includes plans for an exciting new theatre. A wealth of galleries are found throughout Old Naples too, including , , , and the .
Old Naples is still growing too, aside from the new playhouse construction, there are also plans for constructing the in the 3rd Street South neighborhood and redevelopment of the on the North end of Old Naples.
Things to Do in Old Naples
Golf: Residents of Old Naples take advantage of Naples 80+ championship golf courses. If you are looking for private membership, area favorites are the (a private Member-owned golf club that offers both golf and social memberships and includes an 18-hole par 63 golf course), (3 championship courses), and (private smaller member-owned country club community, home of the first 18-hole Jack Nicklaus Signature Golf Course in Southwest Florida).
The tranquility of nature and staying active: Whether you love to be outside or enjoy staying physically fit, there are a number of well-maintained, easily accessed parks nearby. Cambier Park incorporates the , Baker Park includes a kayak launch, outdoor fitness facility, a sunrise terrace overlooking the river - perfect for morning yoga classes and other activities - a grassy knoll, pathways dotted with picnic shelters and playgrounds, and more and then the famous is always a draw for an early morning or sunset beach walk.
Private clubs: There are a number of private clubs in Old Naples that offer the service and exclusivity you may be looking for, including the , , along with the . Each offers fine dining, a range of quality activities and experiences, as well as a chance to be part of an exclusive community of Neapolitans. For information on the Top 15 Naples Private Golf Courses, check out this .
Calendar of events: Naples has a vibrant calendar of events covering everything from exhibitions to festivals. With something for everyone, alongside a number of location-specific options at and , there is always something to see or do in Naples.
Where to stay: Visitors also enjoy a broad choice of hotels covering every taste and need. With 1.75 miles of beach frontage, Old Naples has been a prime site for hotels since the early 1900s, and today, that means impressive options. Highlights include , , , , and . To know details of Downtown Naples restaurants worth trying visit this .
How to keep busy: It shouldn't come as a surprise, but Naples has long been a popular destination for visitors. Naples' stunning Southwest Florida location has much to offer including a number of tours and experiences. For a trip back in time, the , , and take you through the history of Naples and its fabulous neighborhoods including Old Naples. If you prefer life on the water, , , , and give you a chance to explore the waters surrounding Naples. For those who like to see nature up close, venture locally at the and or plan to make a special trip to to swim with the manatees or kayak/paddleboard the natural springs.
Schooling
Naples has an excellent reputation for its education department, with the from the Florida Department of Education three years running. As of 2020, there are 54,000+ students and 90+ public and private schools throughout Naples with a wide choice of both public and private schools around the Old Naples neighborhood, including:
Public:
Public:
Visit for more options and information.