Thanksgiving, the Holiday of Gratefulness
Naples, Florida (November 24, 2020) - No other year has made us be more thankful for what we have than 2020. Thanksgiving, the Holiday of gratefulness, is celebrated once a year but this year has taught us that the practice of gratefulness should be experienced daily. Throughout the past year, as a family, we have incorporated this practice into each and every moment. My children have habituated this practice as well. Sometimes, the children come up with very deep and thoughtful expressions of gratefulness and other times, they express simple, silly and somewhat comical things. The adults join in too of course in what turns to be a most wonderful act of sharing of our family's gratitude and love for one another and all that we share as a unit of love and support. This year we will enjoy the Holiday's festivities outdoors and we look forward to the warm sun shining down on the meal we will share with our loved ones. Rest assured, when we gather on this Holiday we will continue our practice. This year however, we will know that we have been doing so all year long and that despite the uncertain times, there is one certainty we hold steadfast and that is, what makes us grateful.
While Thanksgiving's origins may be questionable it is undisputed that sitting around the family table to eat food prepared by loving hands and sharing time with loved ones is the epitome of the Holiday. Therefore, let us talk turkey and sides. Naples has a wonderful selection of Farmer's Markets and unique stores with all you would need for your table. Let me share some local treasures...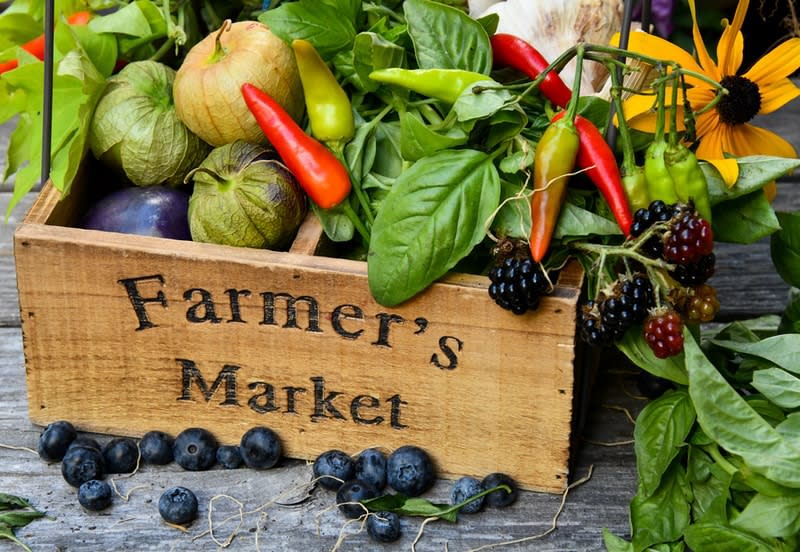 Produce Buddies markets is a farmers market company based locally out of Naples. It offers local, organic, farm fresh produce along with artisan goods. Find  anything from produce to eggs, honey, jams, and even European breads. They even offer free deliveries from Port Royal Naples homes to Vanderbilt Beach real estate and everything in between.  However visiting the markets is one of the most pleasurable things for us to do as a family. Whether or not you are a working parent, stay at home parent, or enjoying your retirement this market has varied hours throughout the week making it solicitous to all schedules and lifestyles.  
Monday: Verona Walk  8:00 - 12:00 (8101 Sorrento Ln, Naples, FL) or Marbella Isles  8:00 - 11:00 (13721 Callisto Ave, Naples, FL)
Wednesday: Village Walk of Bonita  9:00- 11:00 (15301 Latitude Drive, Bonita Springs FL)
Friday: Verona Walk  8:00 - 12:00 (8101 Sorrento Ln, Naples, FL) or Pelican Landings  8:00 - 11:00 (24501 Walden Center Dr, Bonita Springs, FL)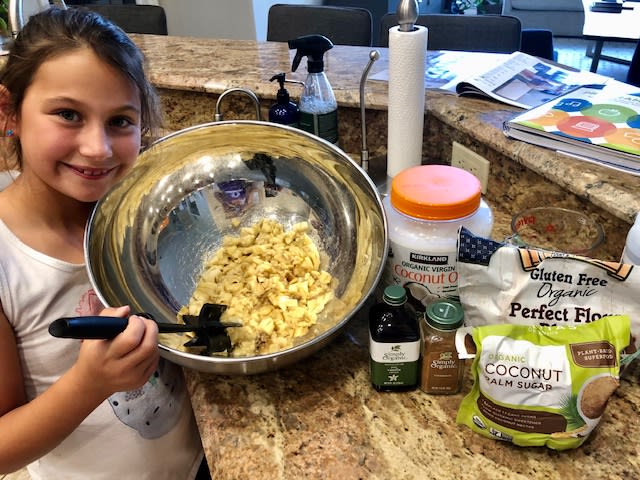 Thanksgiving and pumpkins go hand in hand, so we try to enjoy pumpkin every chance we can get. Every year my girls bake this wonderful which sets the holiday tone. When it comes to Thanksgiving day, my wife pushes her baking skills to the side and supplements dessert from or for the most wonderful pies. Guests and family alike love the variety every year but still crown the season favorite, pumpkin pie, the fan favorite (a close second goes to my mother-in-law's homemade apple pie).
The momentous turkey is by far the most iconic centerpiece of the tablescape. Luckily we have Circle C Farms. They are a first generation family owned and operated farm with farms in two counties, located right here in Southwest Florida. They offer 100% sustainably pasture grass fed, grass finished free range, non-GMO, soy free, corn free, gluten free healthy, natural and nutritious turkey among so many other great protein choices. Nevertheless, if turkey is not your thing or you like having options honey baked ham has been a trademark for years. 
As a family, a community, and a society this year has demanded a strength vital to our prosperity most of us were unaware we retained. As we sit at the family table this year let us take a true and carefree day of intermission from the day to day hustle and bustle and be truly blissful with all the good that surrounds us.  Our family absolutly cherishes Naples and the life we live.  If you have sampled Naples and are in love with the life you envision, please reach out, I would love to help you make that vision a reality.  Happy Thanksgiving!  Matt