Spending the Holidays in Naples, Florida
When in the Naples community during the 2020 holiday season, whether as a resident or as a visitor, there are plenty of spectacular things to see or do. When it comes to knowing how to celebrate the holiday season, Naples has the best Christmas events and pulls out all the stops. Several popular areas, such as Mercato and downtown Naples on Fifth Avenue South and Third Street South, adorn the streets with decorations and lights as far as the eye can see. The community boasts numerous events, so plan to check off a few to keep the holiday spirit alive (all events are working within Covide-19 guidelines).
The Inn on Fifth
For those of you looking to visit, the first order of business is deciding where to stay...Downtown Naples, which can include a range of neighborhoods, from Aqualane Shores Naples to Old Naples, and a bit North - Coquina Sands community, have great options for hotels and accommodations, with an amazingly close proximity to Naples holiday destinations. One of the finest hotels is the Inn on Fifth, which is in the middle of Downtown Naples, right on Fifth Avenue, next to The Naples Players Theatre and the high-end Ocean Prime restaurant. This is a luxury boutique hotel whose tranquility is among the many reasons we have mentioned it at the very top of our list.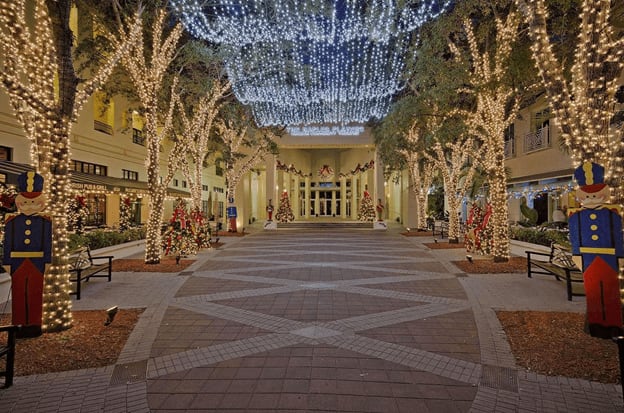 Source: www.innonfifth.com
Night Lights in the Garden @ The Naples Botanical Garden
December 26th through December 30th, 2020
Daily | 6:00 p.m. to 9:00 p.m.
This annual lighted extravaganza is filled to the brim with color. Consider this the perfect opportunity to take a walk through the Botanical Gardens and take in the beauty of the illuminations; I recommend going right at 6 pm to take in the foliage and then watch it transform. For the adults, make sure you stop by the Garden's very own Fogg Café which has a specialty menu and cocktails(!). Not your typical amusement park choices...
Among the most popular activities at the Botanical Gardens is making a wish on the beloved Wishing Tree, a family favorite of ours. Lastly, we leave plenty of time to listen (and dance!) to the live music which takes place every evening of the event.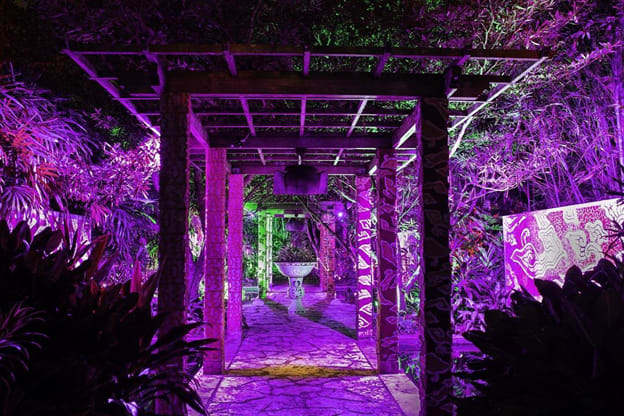 Source: www.naplesgarden.org
New Year's Eve Fireworks
December 31st, 2020
7:30 p.m. onwards
New Year's Eve in Naples, Florida is incomplete without attending the annual fireworks display, seen from most areas of the beach from Moorings waterfront homes to Port Royal Naples homes. Make plans to arrive early from a location other than 12th Street as the festivities draw a huge crowd annually! Due to Covid-19 the 2020 fireworks have been cancelled.
Christmas at Historic Palm Cottage
December 9th through December 23rd, 2020
Every week, Wednesday through Friday, 12:00 p.m., 1:00 p.m., 2:00 p.m., 3:00 p.m.
For a historical holiday adventure, make your way to the Historic Palm Cottage, one of the merriest places in Naples Florida which is in the Olde Naples neighborhood. If you live for the sound of laughter, sleigh bells and local history education, this tour should be on your list. This 1895 beautiful cottage (Naples oldest home) boasts gorgeous holiday decorations and twinkling lights, making it a sight not to miss.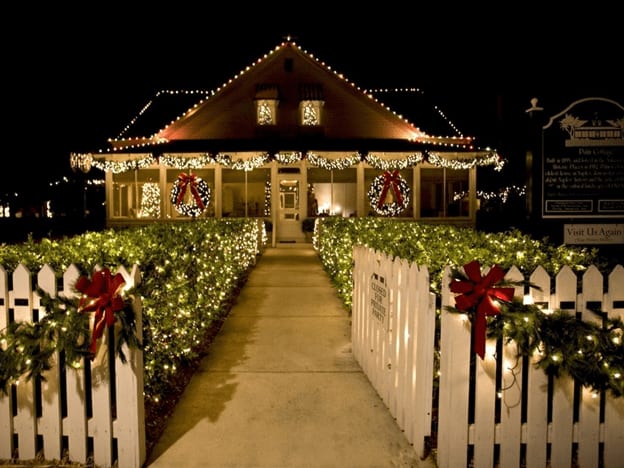 Source: www.paradisecoast.com
Christmas in Naples on 5th Avenue South
December 10th and December 17th, 2020
6:00 p.m. onwards
The much-loved Annual Christmas Walk and Tree Lighting kicks off the holiday season the first week of December, but subsequent nights include Santa, holiday music and live entertainment. Christmas lights, holiday decorations everywhere, food in every direction and Naples finest residents spreading holiday cheer should not be missed! Don't forget about 3rd Street South - the lights, decorations and "snow" are a big hit!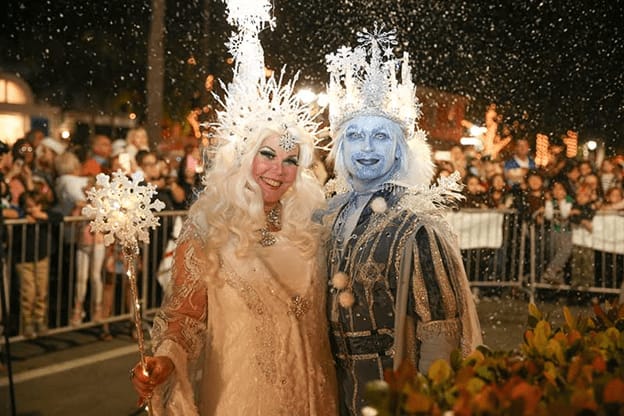 Source: www.thirdstreetsouth.com
Naples Tree & Tea Festival
Until December 19th, 2020
Naples Players at Sugden Community Theatre, 701 Fifth Avenue South
Reserve a time slot that suits you
Naples' very own artists come together to design a colorful wonderland of themed holiday trees (trust us when we say that a stroll through these trees will be nothing but magical). Complete the experience with a cup of delicious, warm tea in your hands, courtesy of The Naples Spice and Tea Exchange. The Naples' Trees & Teas event is the perfect combination of chilly with just the right hint of warmth, make sure you don't miss out!
Holiday Pops
December 18th and December 19th, 2020
Artis—Naples, 5833 Pelican Bay Blvd., Naples.
8:00 p.m. onwards
Rejoice in the spirit of Christmas with the latest program of holiday classics. The event will be featuring the Naples Philharmonic Chorus and Youth Chorus. Adding his own special touch to the evening will be the smooth vocals of renowned Jazz vocalist Denzal Sinclaire.
Frozen II Drive In Movie
December 29th and December 30th, 2020
300 Eighth Street South, Naples
Movie starts at 8:00 p.m.
Holiday season's most loved movie Frozen II - drive-in style - for Naples families! Make your way to 300 Eighth Street S. with all your family members for an evening of laughter and warmth. Parking begins at 7:00 p.m.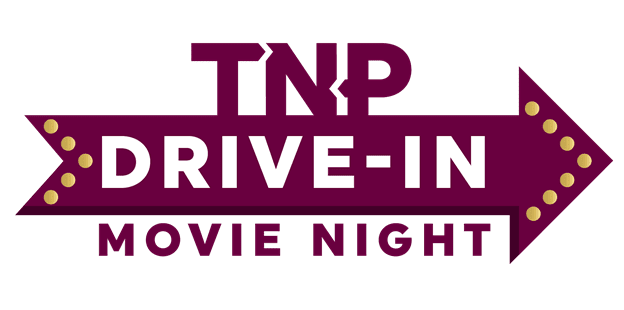 It is important to add here that this list isn't exhaustive. Naples, Florida is a beautiful city and will never run out of ways to put a smile on your face. If you liked our suggestions, make sure to check out www.mattbrownrealestate.com/blog for similar content. If a Southwest Florida local, draw on my experience to help you with all your real estate needs. If looking to relocate or acquire a piece of paradise, start your search by learning about Naples most popular luxury neighborhoods and searching the MLS through our interactive Naples and Southwest Florida property search or Naples luxury rental search. Please reach out, one call can help you find the direction you are looking for. Matt Brown can be reached at (239) 580.8864 or matt.brown@raveis.com.